Beefaroni!
So my July 4th weekend sucked. This is the last time I agree to work 4 double shifts in a row. What was I thinking. I swear, since I returned from my vacation I feel like I haven't had time to breathe. I cannot wait for the weekend so I can relax.....and get drunk.
So needless to say, I did very little this weekend. I was bored to tears at work so that made things even worse. I must have read my
People En Español
magazine 500 times. I didn't mind though since
Jaime Camil
was on the cover. Grrrr! That man is beefaroni! He is so hot and I am so glad to see that after 3 years of being a hair and fashion victim he has finally cut his hair and about some decent clothes (or at least learned not to wear any at all!). I must say though, he seems like he is so full of himself. I do not have the magazine with me, but some of the things he says in the interview are jsut hilarious. He stars in Broadway and he thinks he is God's gift to entertainment. Um, whatever, just get naked! lol I am not too familiar with Jaime's acting skills, but I do have his 2001 album "Una Vez Mas". It's actually pretty good. His voice reminds me of
Luis Miguel
. Anyhoo, in honor of the numerous times I read that interview, I declare
Jaime Camil
Mr. Beefaroni of the week. Below is a scan from a recent photo shoot he did for the magazine
Quien
. I must thank my
Milwaukee Sister
for the picture though!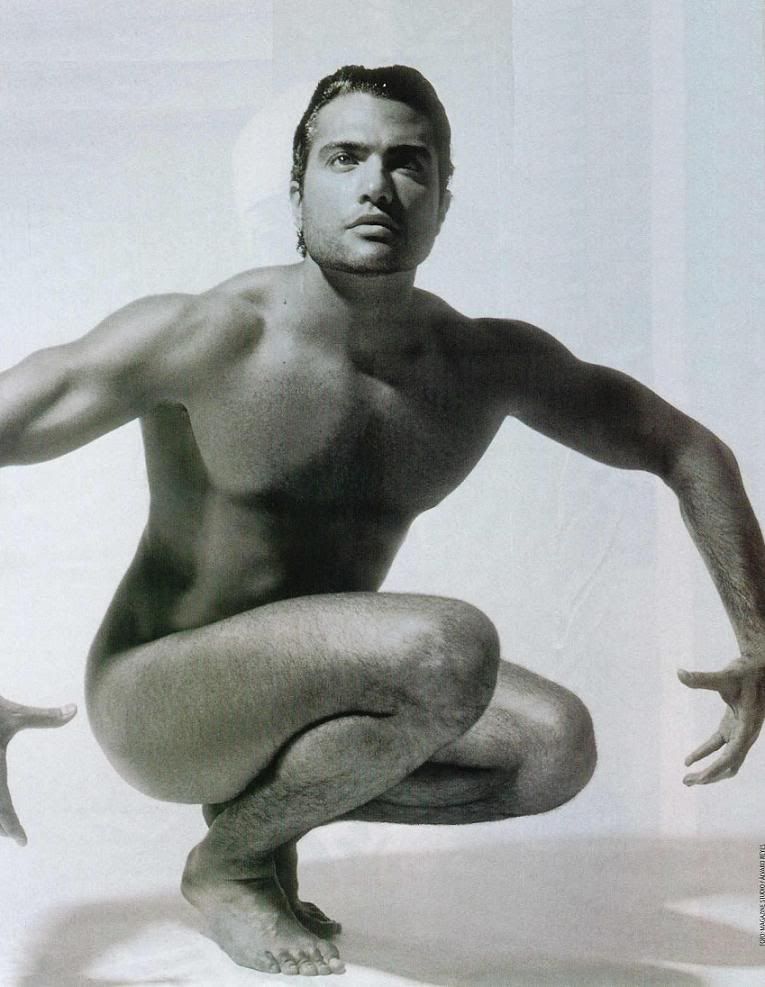 Omigod, I am a huge fan of the mexican elctro-pop group
Belanova
and not only was I shocked to see they haver their very own BLOG on blogspot (click on the link) BUT a friend of mine sent me an advance copy of their new album
"Dulce Beat"
so I don't have to wait for my copy to arrive from Mexico for another two weeks....umm, can we say FIERCE????? I have listend to the album 4 times already in the past 24 hours! This group is brilliant. I thought their previous album
"Cocktail
was perfection but they took things one step further by mixing in a little retro-synth/pop sounds. Now if only
Fase
could release a new album! But I hear they broke up :(