Beefaroni In Training
It is so slow this week at work, hence the numerous posts........
In my recent post about Jesse Bradford I briefly touched on the very serious topic of
Beefaroni In Training
. Since my blog is all about getting to the bottom of these pressing issues, I thought it would be best to dedicate an entire post.
First we have
Chad Michael Murray
. You may know this handsome actor from tv shows like "Dwason's Creek", the "Gilmore Girls" or major motion pictures like last year's "House Of Wax". Chad seems to be aware of his beefaroni potential. Here he is from early in his career. He looks very young and twinkish, but still very handsome.
Now, fast forward a few years and it is quite obvious Chad has been eating his Wheaties! Hot damn!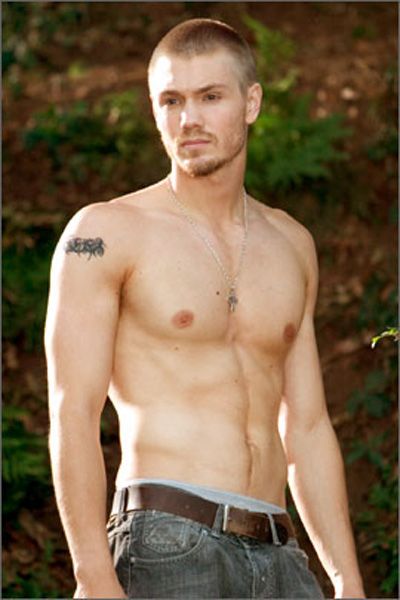 Of course, I think Chad still needs some work. He must realize that facial hair is his #1 enemy! He looks so much nicer clean shaven. Let's hope Chad can get his shit together and become a full certified Beefaroni actor.
Next up is
Alfonso Herrera
from
Rebelde
. he started out as the "cute one" only because the other male memebers of Rebelde were so butt ugly. Here he is with Miss Horseface, Anahi. Nothing really special to look at, but you can definitely see the potential.
Well, after the extreme success of the show and group I think Alfonso realized he needed to revamp his image. This included some weight lifting. He was recently featured on the cover of
Men's Health
sporting a nicely toned body. Here you can see the extra definition in his arms, a little facial hair, and a new hair style.
As much as I like the new hair cut in the above picture, I think Alfonso would do best with short hair. Also, a few more protein shakes could be added to his diet. He is getting muscle but still looks kind of thin. I bet next year Alfonso will be ready to show off his new Beefaroni figure!