Fun, Crayons, Tarantulas and Hard Candy
The Christmas holiday season is always a great time for music. There are so many new releases trying to capitalize on the increased holiday sales. I always look forward to it. I also look forward to the other busy time for new music releases: Spring. Just as the weather starts getting warmer the market gets flooded with new music releases. There is always a few though that especially get me dripping with anticipation.
One of my childhood favorites,
The B-52's
, have already released their new album. I honestly had no idea they were getting back together until just recently. I still remember wearing out my cassette tape of
"Cosmic Thing"
back in the 5th grade because I played it so much, lol. I haven't had a chance to listen to the entire new album yet but I am already LOVING the first single and title track, "Funplex".
As for the UPCOMING releases one of my all time favorite DIVAS is making an official return with her first studio album in 17 years.....................
DONNA SUMMER
. She's turning 60 this year but you would never guess it by her voice that resonates like never before. I cannot stop listening to the first "teaser" single that has been released to clubs only, "I'm A Fire". Bitch is on fire indeed! I love how they photoshopped 30 years off of her! I hope she tours again this summer.
Mónica Naranjo
is another long time favorite diva of mine (even if she doesn't have a thing on fellow Spanish singer
Coral
) that is FINALLY releasing a new album after a 6 year absence. The first single, "Europa" is a hot tranny mess BUT, I have faith in Ms. Naranjo and am VERY curious to hear the new album. Even if the album sucks, the promotional pictures for the new album, "Tarantula", are fucking fierce. Trannytastic!
And finally....the one release that millions of fans are eagerly awaiting across the world (not all of my favorites are obscure flops, lol)......
MADONNA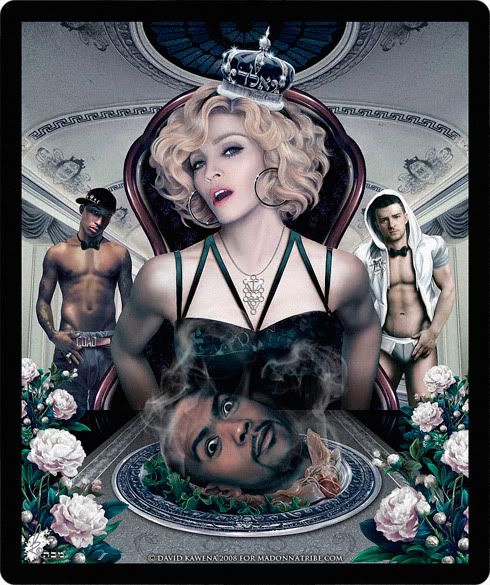 When I heard she was teaming up with Timbaland and Justin Timberlake I just about died laughing.....but then I thought back to 1994 when she enlisted all of the hot and hip "urban" producers to create the rnb-esque "Bedtime Stories" and my faith in Madge was quickly restored. That album remains my 2nd favorite Madonna album ever! The first single, her duet with Justin, "4 Minutes" is already hitting radio hard and the video is set to debut in a couple days. The song itself is nothing spectacular but it quickly engraves itself in your brain until you can't help but singing along when it comes on the radio. As for this "Hard Candy" era I am LOVING the whole rough fighter look mixed with the sweetness of the candyland themed font on the album cover. Bitch looks fierce!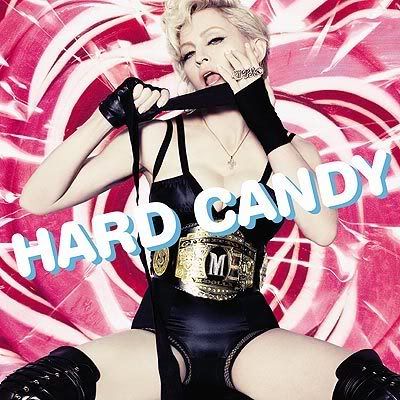 Anyhoo, I am going to be broke after I buy all of this shit, lol.