Borderline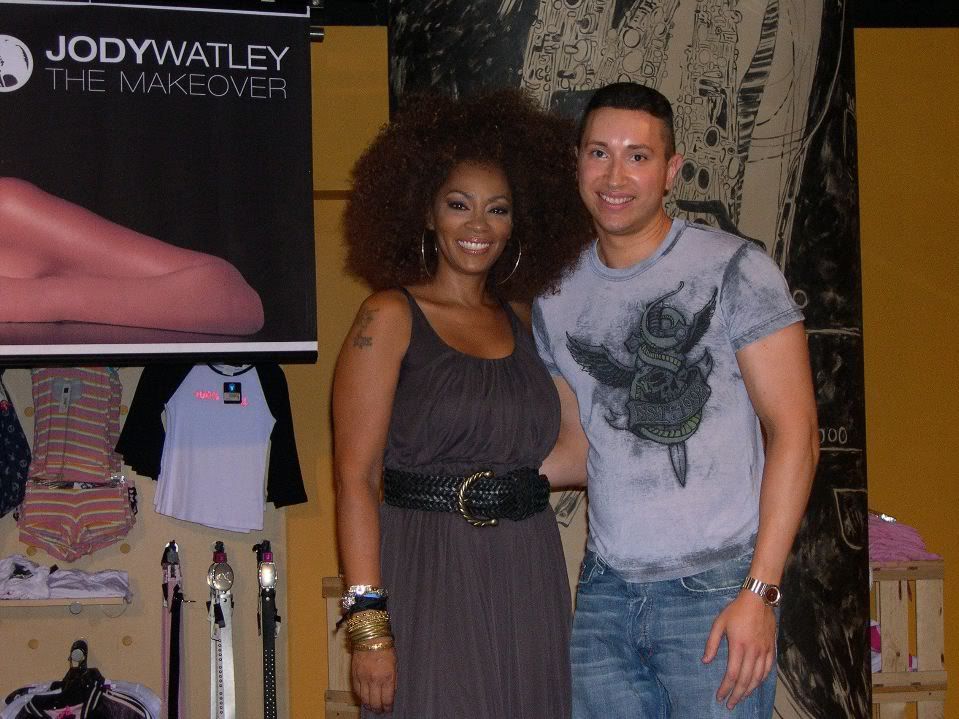 Today I met
RnB sensation Jody Watley
!!!! She did an in store appearance at the Virgin Megatore to promote her upcoming album,
"The Makeover"
. Jody looked hot with her big afro! I loved it! She sang her new single, "Boderline". Yes, it is a remake of the old Madonna song, but Jody reinterprets it as only she can and turns it into a smooth, slow RnB jam. To be quite honest, Jody's version puts the original to shame! Jody seemed very appreciative of her fan's support. I have been a fan of Jody since I was a kid and I have especially followed her career during her "flop era". She may not be on a major record label anymore, but she is still far better than most of the untalented trashy whores clogging the radio and tv stations nowadays.
If you guys are curious, here's Jody's video for "Borderline". The song is available not on
iTunes
for purchase and the album (which will feature covers and new songs) will be out August 8th.