Just Call Me "Vag"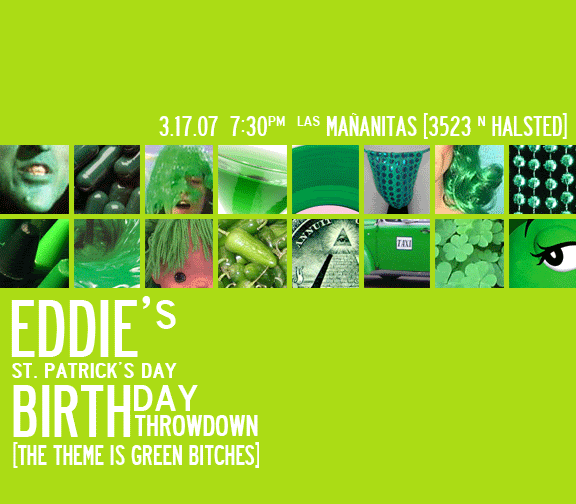 Well I think this past Saturday was my best birthday yet. I won't go into all of the details but we started out at Las Mañanitas (my favorite Mexican restaurant in Chicago) and then followed up the yummy food and margaritas with more alcohol and mayhem at Crew and Big Chicks. As usual it was a blast throwing down with my
Milwaukee Sister
(who else can appreciate Lil' Suzy with me?). Poor
Jorgillo
though......i don't know what I was doing but we both ended up falling on the floor at Big Chicks. How embarrassing! The two straight girls of the night also added to the excitement.
Emily
was there to throwdown with me to the Cover Girls' "Because Of You" and probably got drunker than I did! of course, my faovrite straight girl of the night was my homegirl
Reni
who made it all the way from Moo-Town. Wow, it had been years since we got shit faced together!
The highlight of the night though was this woman at Big Chicks who insisted that we call her "Vag" (short for "Vagina"). She couldn't stop telling us over and over how her pussy gets wet when she watches gay men fuck and that she wanted to fuck me with her strap on.
Vag
proceeded to flash her titties, play with my nipples and put her hands down my pants. I can honeslty say I have never ever ever had a member of the opposite sex fondle my genitalia. It was interesting ,lol.
Vag
, if you happen to read this you need to come out with us next time....just don't forget to bring your strap on!