NYE in SOBE
I have been away from my blog for a bit not only because of the holidays but because I was in
South Beach
for a few days to bring in the new year! I fucking loved it! It really is how they make it look on TV. There are so many hot people everywhere you just never want to wear anything more than a speedo! And to be quite honest for most of my trip i was rocking a cute, white, Dolce & Gabbana swimsuit. Actually, that is the one thing I noticed the most. It's not about being rich or poor, black or white, gay or straight.............as long as you look hot and have a fierce outfit you fit in. I suppose that's what gives South Beach it's reputation for being so vapid and shallow, but let's face it, when everyone's looking good and feeling fabulous, the overall atmosphere simply becomes positive and friendly. I think it's safe to even say I loved Miami Beach more than New York. The city is fierce.
I traveled with
Private Dancer
and once in SOBE, we met up with his friend
Chris
from Boston. Here is the two of them our first night enjoying the sounds of
DJ Abel
at
Score
.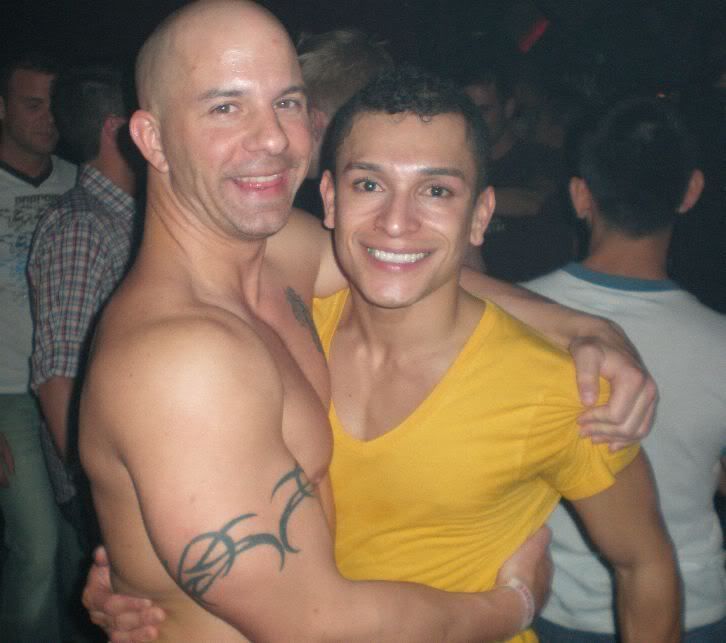 The weekend got even better as I had the chance to hang with a friend who used to live in Chicago,
Leo
and his boyfriend,
Chad
. They had a beautiful condo overlooking the Miami skyline. We had drinks and almost forgot that we had plans to attend a DJ Tony Moran party in downtown Miami. Actually, I spent a good deal of time with the two of them. They were so sweet and fun!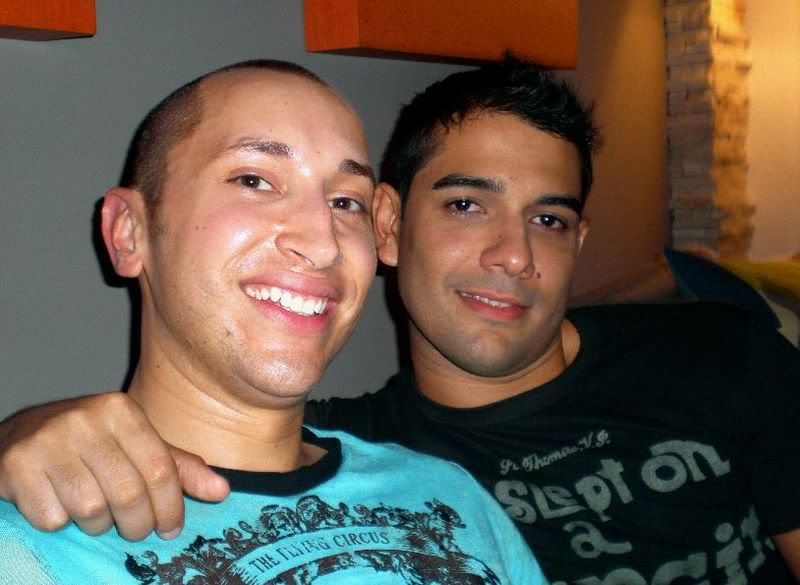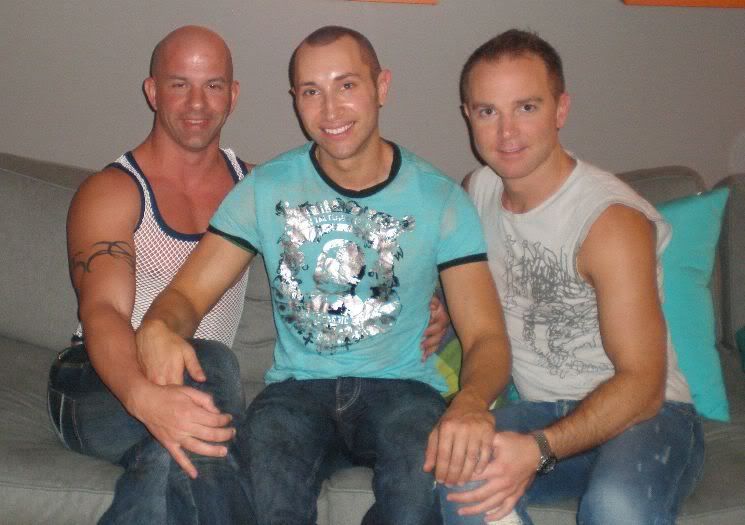 I also ran into another former Chicagoan.................
Xica!
He's good friends with Leo but neither one of knew he was going to show up in Miami. Poor
Xica
though.....he had a cold and couldn't come to the club with us!
The rest of my trip was spent shopping (I did some serious damage to my credit cards at the
Energie
store. I think I like them more than
Diesel
now!) and more partying. NYE had me dancing for almost 6 hours straight. Don't ask me where I found the energy to wake up the next day so I could catch my flight back.
Every one of my vacations always seems to have a soundtrack. You know, that one song that is played EVERYWHERE.....well,
Janet Jackson's
new single "Feedback" will forever be associated with my trip to SOBE. I heard it in the clubs, on the radio, in the stores..........and in the hotel room on my iPod! I think Janet has finally gotten her shit together!