2007: I Want Your SEX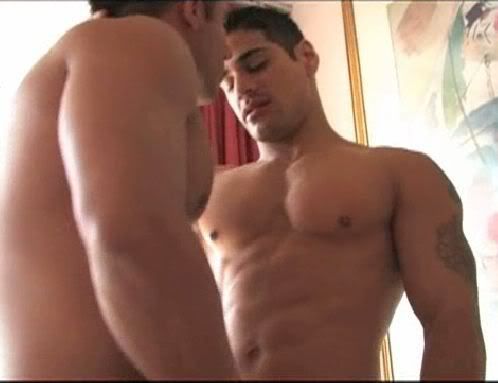 As the year comes to a close, it is common for us to look back on the events that made 2007 noteworthy. The past two years I compiled all of my favorite (and least favorite) musical selections. I will do that this year too but I thought I should spice things up with......
Chicago Sexbox's Top 5 Fucks of 2007!
Disclaimer:
Now, if you are a sheltered prude who has issues diccussing gay sex so frankly, or the simple fact I had enough casual encounters this year to compile such a list, please hit the "back" button on your web browser now. Or perhaps you could join one of the wholesome, family value oriented Republicans cruising a public bathroom.
1.
Brazilian Banana
: Wow, I had watched enough gay brazilian porn to know those guys must be amazing in bed but my movies could not even prepare me for the extreme sexual ecstasy I enjoyed with my first ever Brazilian hottie. If you have never added a Brazilian Banana to your fruit salad, trust me, you have no idea what you have been missing!
2.
Hindu Hookup
: There is something about those cute Bollywood Indian men that get me all hard and dripping with excitement. Granted, my Hindu Hookup was probably not as hot as most of the famous Bollywood actors but he was a cutie nevertheless with lots of gay sexual tension to get rid of before he returned back to his homeland!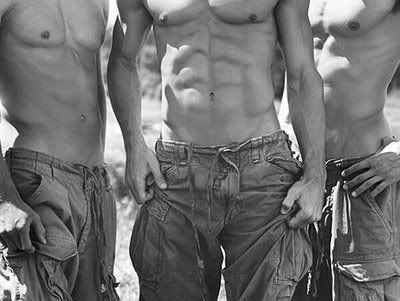 3.
Abercrombie & Cock
: Foreign men are wonderful, but sometimes I crave a good ol' American suburban white boy. There's a certain element of eroticness I get from peeling off a guy's pair of Abercrombie & Fitch jeans to discover he was going commando that day (no underwear) and his big beautiful cock flops out and says "hi"!
4.
Peace In Yo Middle Crease
: The middle east is plagued with so many wars, terrorists and political unrest. It is also an area plagues with an abundance of hot men. I had the pleasure of experiencing exactly what the men of
Jordan
have to offer in the bedroom. Now THAT was really my favorite part of my trip to Toronto! LOL
5.
Reg-GAY-Tone
: The stereotypical Puerto Rican reggaeton thug type is usually not for me. However I met one little PR that rocked my world. His amazing
pinga
and super tight
culo
put me in a
Boriqua
state of ecstasy!