Bon Voyage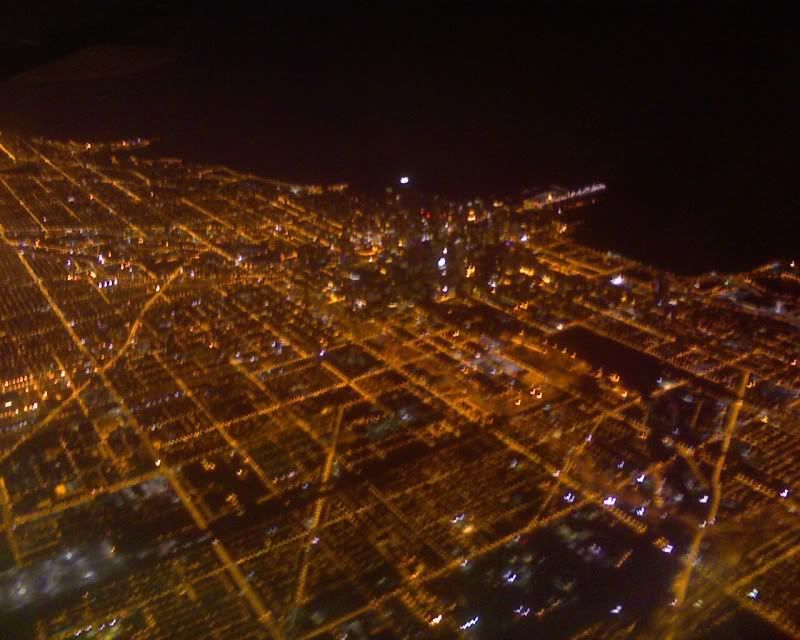 I was in West Palm Beach for a few days this week taking care of the last of my paperwork for my new job and frantically looking for a place to live. Fortunately I got everything accomplished just in time to catch my Friday night flight. The picture above was taken from the plane right before it landed. The sky was so clear and the sight of downtown Chicago was breathtaking. After I took that picture I must confessed I started to feel a little sad. I am going to miss Chicago :( I don't have any regrets about my move however. I think without a doubt taking this job is probably going to be one of the best decisions of my life (I hope lol) but I have enjoyed my time in Chicago so it's only natural to be a little sad I guess. I caught up on my sleep because Saturday was a special day.......
I must leave it to My Milwaukee Sister (who I am going to miss soooo much!) to always being able to organzie the best throwdowns. My "Big Gay Bon Voyage" party was just that.....big and gay! VJ Bobby helped fuel the night with a collection of music videos that only the Moo Town Sisters could appreciate. La Toya Jackson, Danni Minogue, Michel'Le, Vanessa Williams, and even some RuPaul were the soundtrack of the evening. The night started out rather quiet with a nice dinner at Las Mañanitas but mayhem ensued once we got to Crew, Chicago's best gay sports bar. The night was so special despite the little time available to plan for everything. Olivia made a surprise visit and most importantly I got to see several people who I have not seen in awhile due to my horrifically busy schedule this past year.
The night was filled with laughter, dancing, spilled drinks and finally some tears too. Leave it to Jorgillo to get everyone balling! LOL. thank god my cover up was waterproof!