Ronaldo's Balls
I want to play with Portuguese soccer sensation,
Ronaldo Cristiano's
balls! I will leave it up to my readers to figure out which balls I am referring to.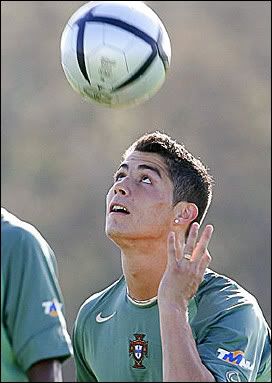 Yum. He is HOT!
As I am learning Portguese, I thought it would be helpful to explore a little bit of pop culture from the Portuguese speaking world. With the World Cup going on I figured it would be perfect by starting out with a cute soccer player! Oh how I love watching this sport. The men are so hot. They always take off their shirts and although they may not have big and buff torsos, they always have amazing thighs and asses!