J-Lo doin' it well!
This past Sunday, I went with
Private Dancer
to see the one and only
Jennifer Lopez
live in concert at Chicago's
United Center
! We had AMAZING level 100 seats right by the stage. Before
La Lopez
took the stage her husband #324,
Marc Anthony
sang a nice set list comprising mostly of his biggest salsa hits from the 90's: "Y Hubo Alguien", "Te Conozco Bien", and "Hasta Ayer". He mixed things up with more recent songs from his "El Cantante" movie and two of his biggest english language hits, "You Sang To Me" and "I Need To Know". Marc doesn't have the same sort of stage presence that his wife does but she doesn't have the kind of voice he does! It was hard to believe such a big voice was coming from such a tiny person! I couldn't get a good picture of Marc because the lighting was terrible but he did work it in a fierce Versace outfit.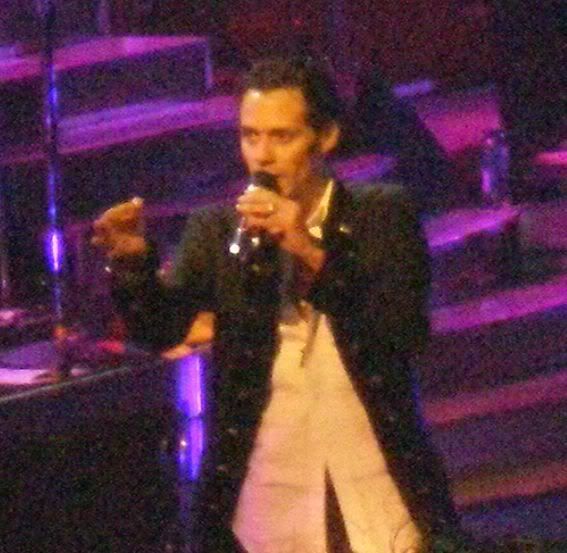 The filled United Center went nuts when J-Lo finally came on. She looked amazing....and most definitely pregnant! There was no hiding that belly but she worked it no matter what! She sang most of her big hits, throwing in a hi-energy remix of "Waiting For Tonight" and a fireworks laiden performance of her recent spanish language #1 song, "Que Hiciste". The woman in me came out during that one! I am sure the little old ladies sitting behind me enjoyed my own fagtastic performance, lol.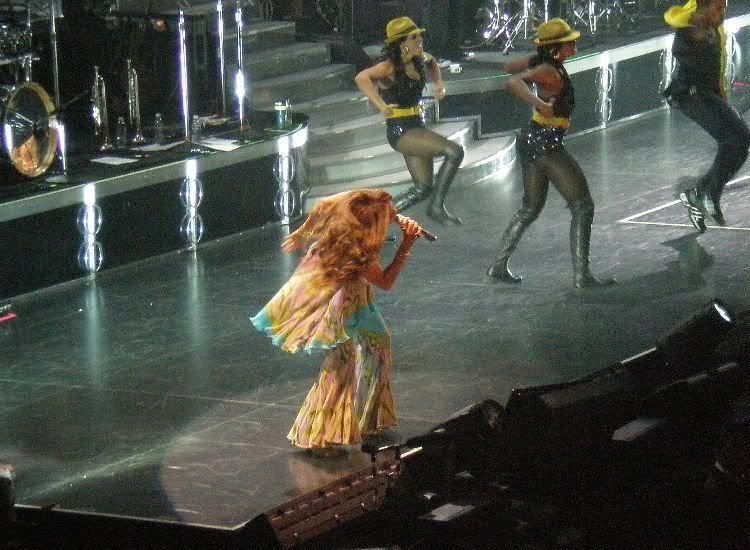 Jennifer closed her solo set with "Let's Get Loud" and had everyone (even the little old ladies behind me!) on their feet. As an encore Marc and Jennifer came out and performed two of their duets. Awwww...it was so sweet seeing J-lo and her manorexic hubby radiate so much love on stage!
On a side note, before I went to the concert I had read J-lo was lip syncing for the tour. Well, I don't think that was the case (at least not here in Chicago) because during one song she forgot the lyrics! She laughed it off and said
"omigod, this has never happened to me before!"
and picked up with the chorus. Unlike Beyonce though she didn't beg people not to post the blooper on
You Tube
!
I was so tired the next day for school since
Private Dancer
insisted we go out after the concert but I suppose it was nice to take a little break from my horribly hectic schedule. School has been kicking my ass this quarter!