Stamp Your Feet
I was in hurry when I wrote my last post about my trip. I hadn't blogged in ages for obvious reasons and felt the need to quick put something up. My trip wasn't as boring as I made it sound. Here are a few more highlights that I failed to mention:
1. I enjoyed hanging out with my coworker and her super hunky son but two things must be said: Apparently I need to spell it out that I am gay as they seriously seem to both be clueless. As for the son, he is so far in the closet himself that he's in fucking
Narnia
!
2. They sure encourage binge drinking down there. Every club I went to had a $40 cover with an open bar. One night I found myself at this cute trendy euro-style rooftop lounge getting VIP treatment. It became quite evident later on the owner of the club was gay (or maybe bisexual) and was obsessed with me. I appreciated all the special treatment but let's just say he looked like George Lopez's ugly little brother. Ewwww!
3. It's embarrassing at how out of touch the rich old white American tourists are with reality. Apparently "Mexican" is a language.
4. Mexicans LOVE fiber! I found so many yummy fiber filled cookies and baked goods at the local convenience store. I wonder why Kellogs doesn't market these products in the US?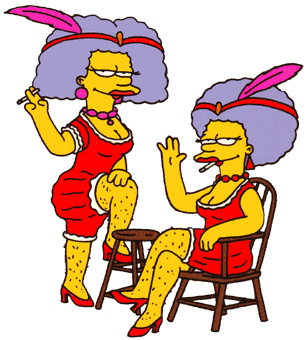 5. The two scary, fake boob, trailer trash 40 something women totally hitting on me and my coworkers son were hilarious. I mean, even after a few drinks how the hell could someone confuse me for a heterosexual? I think they smoked 5 packs of cigarrettes by the time I finished my Cosmo!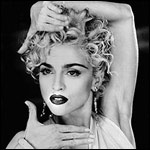 Once I returned to Chicago I literally had a zillion social functions to attend. I went with my
Gym Sister
to the Madonna themed night at a local club. I love Madonna but even I was tired of Voguing after 2 hours. My wrists were killing me!
On Saturday I had the opportunity to meet Donna Summer. She was in Chicago promoting her new album, "Crayons", and after a rather lenghty interview taped for television she sang her latest single, "Stamp Your Feet". There was a meet and greet to end the night and she signed my CD. Hmmmm...you know I think I have discovered something about myself that I have known for awhile. Yes, I will admit there are many artists whose work I get very passionate about, Donna Summer being one of them, but I simply don't get star struck. In fact, I honestly didn't feel like waiting in line to get an autograph. I have met famous people before and each time it has been very anti-climatic. Maybe after being overwhelmed by the psycho fans who know everytime these artists fart or the extremely rude management teams, I simply don't give a flying fuck to meet celebrities or get my shit signed. I enjoy the cd and I enjoy a good concert. Actually meeting the person is pointless in my honest opinion.
Sunday and Monday were the two big IML parties. I get so excited about this weekend because for me it is like Halloween. I get to wear something absolutely kinky and crazy and have fun. My "outfit" this year consisted of some FIERCE leather boots and a red leather jock strap. To my horror, I found out later that in the Leather Community red means "fisting". Well, fortunately no one messed with my chocolate starfish and I had a blast. Too many guys were cracked out on drugs but that is something I have learned to deal with. I did meet one cute, non-cracked out guy in the VIP lounge at Excalibur. He gave me the best blowjob in ages. I can't imagine having ended my weekend any other way!