Sticky And Sweet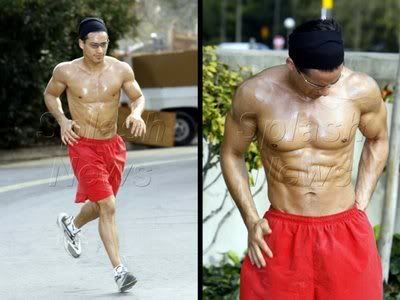 Sticky and sweet not only describes the current condition that my copy of Mario Lopez's new book is in (I have spent ALOT of quality time lusting over the photos) but it is also the name of Madonna's upcoming world tour!
When it comes to concert tickets, it is not uncommon for me to bypass traditional ticket retailers and use
Ebay
. I'm a princess and a princess needs good seats. Unfortunately the bulk of good seats for huge concerts held at the United Center are snatched up by ticket scalpers. Last year I got lucky and had a presale password for Jennifer Lopez. That was the first time I legitimately obtained amazing seats for a concert.
Earlier this week the unthinkable happpened. I logged into my
Ticket Master
account hoping to get good seats for
Madonna
. After refreshing the page a few times I was astonished to see Level 100 tickets fairly close to the stage available. I immediately purchased them, thankful that this time I would not have to sell my soul to Ebay to get good Madonna tickets. Now it will just be a matter of finding someone to go with!
In other news, I completed the first week at my hospital pharmacy internship. The schedule is intense. While I don't seem to have many assignments that need to be completed st home, the actual hours I spend at the hospital are long. Fortunately it is a 10 minute walk from my house. So after a long day I can quick come home and crash!