Milwaukee Sister Reunion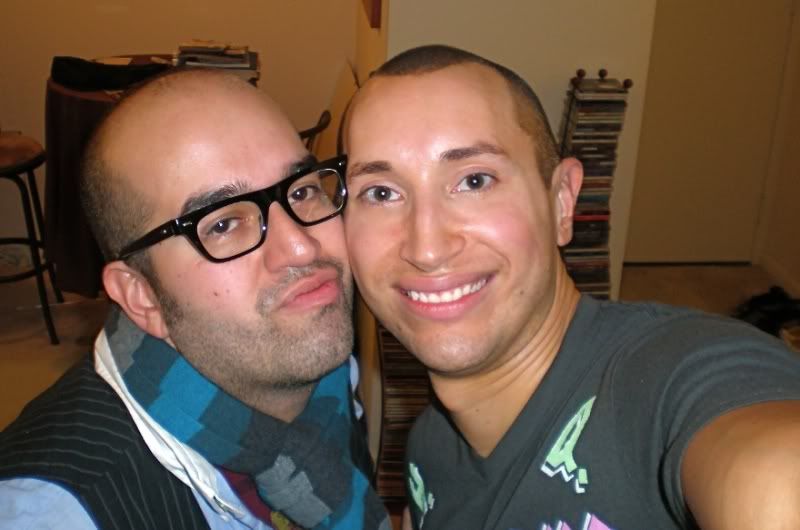 During my recent trip to Miami, my friends down there expressed how sad they were that they don't get to hang out with me more often. I laughed and told them that I actually see them more than some of my friends in Chicago. Case in point:
My Milwaukee Sister
. He's the fiercest bitch I know but due to our hectic schedules (ok, well mostly my hectic schedule) we hadn't had a proper throw down since August! But to be quite honest, except for my friends at school or the few Secret Friends I have in the neighborhood or at the gym, I have rarely had a chance to see anyone else in the past few months.
Last weekend we made up for lost time. There wasn't a bottle of booze (or a Selena doll for that matter) within a 3 mile radius that was safe from our alcoholic livers as we started at my place, wandered over to
Cesar's
for Killer Margaritas and then finally
Circuit
to mingle with the lesbians (don't ask but we got in for free and got discounted drinks....well, until I started to forget to order drinks for everyone else, LOL). I actually probably drank too much though. Next time I need to make sure to eat a full meal (with carbs!) before another Sista M outing. I am not exactly sure what happened during the last two hours of the night. All I know is I woke up the next day at my Secret Friend's house with an illegible message written on my chest in black ink. Bizzare.
Anyhoo, I am not sure what we were doing in this pic but I can imagine it was my attempt to practice what my face will look like post-Botox one day.....