Amaurylicious Beefaroni
So this past week has been rather busy for me trying to juggle school and personal obligations. In the next two weeks I have a zillion different projects and exams to worry about and the timing couldn't be worse. I have yet to get a Halloween costume and it looks like I am going to have to just pick one Halloween party to go to because I simply won't have time to party three days in a row! Tomorrow I am going with
My Boo
to pick out my costume. Mario wants to wear something scandalous that shows alot of skin but I told him I prefer something a bit more conservative. Besides, if we end up at the annual Halloween Parade I don't want to be freezing outside!
Speaking of
My Boo
, he took me to the movies last night to see
Max Payne
and the both of us concluded that
Amaury Nolasco
is total beefaroni! Grrrr! Neither one of us had ever really paid much attention to him before but if we ever have a threesome he will be definitely one of our first picks!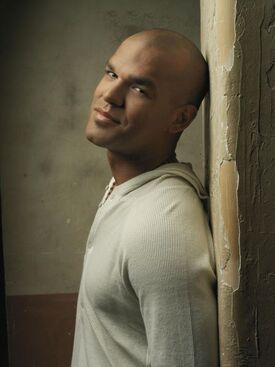 Earlier this week I also attended
Sidetrack's
yearly "Night of 100 Drag Queens" charity event. I had a blast! My favorite part had to be the Hilary Clinton impersonator that pretended to call Obama and bursted into Kelis's "Caught Out There" (
I HATE YOU SO MUCH RIGHT NOW! AHHHHH!
) LOL. And naturally, there were SEVERAL Sarah Palin drag queens too! Here are a few pics for your viewing pleasure......