I Don't Care
I Don't Care
is the title of
Ricky Martin's
latest single, and to be quite honest, it accurately describes how most of the public will feel about the song. It's definitely the worst song of his career. It sounds like a reject Jennifer Lopez song, and based on the poor performance of her most recent album,
Afterbirth
, oops, I mean "Rebirth", I don;t think it's a good thing to be copying her sound.
But anyhoo, I do not want to bash Ricky. I actually adore him. I loved his last album and I hope this first single doesn't represent what the rest of the new album will sound like. Despite his shitty new song, I must declare Ricky as this week's
BEEFARONI!
. I just got the latest edition of
People En Español
and Ricky is featured on the cover.....and oh my god, the man has increased his Beefaroni factor by 1000%. Holy balls! Just look at him! This week is going to be filled with lots of wet dreams for me!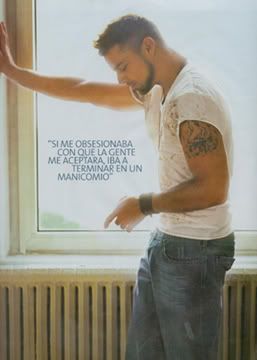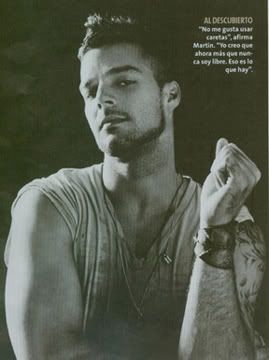 I'll buy his crappy new cd just for the pictures! lol