"Eddie" is such a sexy name.
Don't you agree? Guys named Eddie are always so hot :)
Now I am not being a narcissistic bitch, but I am referring to my
Beefaroni
pick of the week............actor
Eddie Cibrian
!!!!! Grrrrrr!
I remember seeing him on the CBS daytime soap opera "The Young And The Restless" in the early 90's. He played this frat boy named "Matt" that ending up becoming a rapist (he can rape me any day of the week!) I always fondly recall one episode in which he was at a pool party wearing a hot little speedo. Yum. I think with Eddie, it is definitely his dimples that make me melt. I love dimples!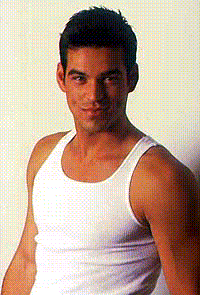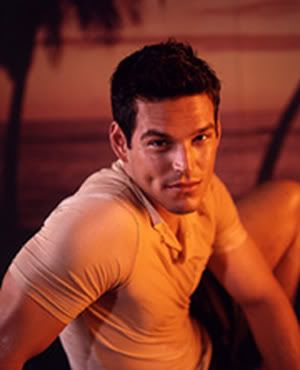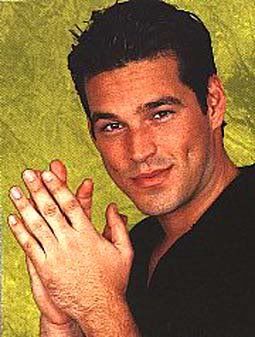 Eddie even was part of a boy band in Canada, "3 Deep". The other two guys were also soap actors. I think I need to track this down and add it to my "cute boy" cd collection!
Well, I must return to my studying. I have three final exams to take tomorrow.