Goodbye Sal!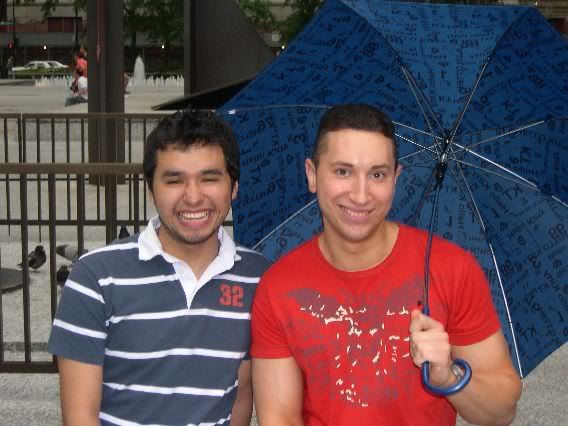 Last week was not only a week of Gay Games in Chicago, but a fellow blogger,
Sal
came to visit Chicago. He stayed with my Sista M and Rob, but we all took it upon ourselves to be his tour guides. He was such a sweetheart and very cool. He was also quite popular with the locals, especially at Roscoes where a this scary white trash homo molested him on the street! lol
I hope you got back to California safely Sal! Let us know when you get your new phone!