"Grábalo todo, por tu puta madre"
Modern technology along with the internet is simply amazing. When I sit down in front of my iMac the entire world is suddenly at the tip of my fingers. Nothing seems too far to reach. For example, while I was unable to find the time (or money) to take a trip to Europe to see
Kylie Mingoue's
"X" 2008 tour, I did find out that it was broadcast overseas on television. Within minutes I was downloading the concert and converting it to a file compatible with my iPod. Once at the gym I connected my iPod to the fancy hi-tech treadmills and was watching Kylie camp it up onstage while I ran. I was probably the envy of all of the homos walking by that wished they too had Kylie to entertain them during their workout. As far as the concert goes.....it's VERY good. i've been very hard on Ms. Minogue recently for questionable fashion sense and lousy music videos but she has redeemed herself. She finally has ditched the feathers and gone for something a bit more appropriate for her age and latest album. my favorite part is easily her performance of "Like A Drug". I love the giant skull and the lighting effects on the screens are FIERCE!
Another visual goodie I found online was the movie " [REC]". I am a huge horror film fan and realize most of Hollywoods productions are rip offs of foreign films. Well, this is the first time I am seeing the original foreign film FIRST before Hollywood can bastardize it. Released in 2007, this film is not available in the US but thanks to the internet I was able to download it and watch it as soon as I read about the soon to be released American remake, "Quarantine". The best way to describe this film is a cross between "28 Days Later", "The Exorcist" and "The Blair Witch Project" except scarier. The ending gave me nightmares!
And when did I have time to watch this movie? Well on the plane to
Toronto
! Last year I made a road trip to Toronto and stayed with a friend in the Gay Village. Well, there were still many things I wanted to see in Toronto so I decided to fly this time and pick up where I left off. My friend has since moved back to Australia but I did get a chance to meet with an internet friend of mine along with doing all of the usual cheesy touristy crap!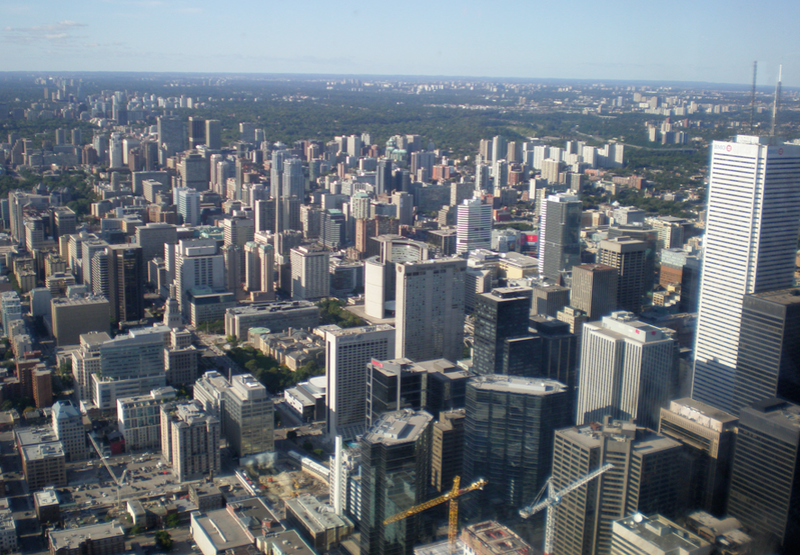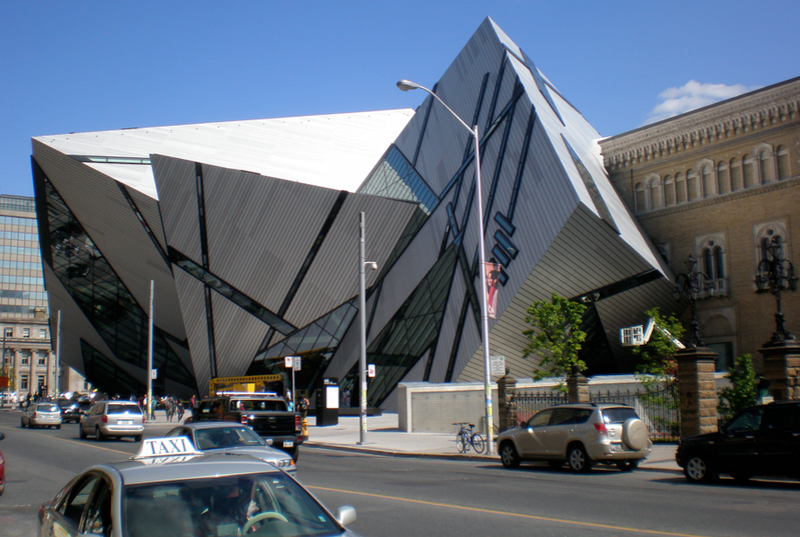 My only complaint was my hotel. The room was quite luxurious but the location was horrible. I was in the middle of nowhere! Thank god my big city wits allowed me to utilize Toronto's public transportation system without being intimidate otherwise I would have spent more money on taxi fare than what I spent on my plane ticket! I doubt I will be making another trip to Canada anytime soon. I've had my fill but if I ever can learn enough French I might be curious to travel to Montreal. I hear it is absolutely fierce!
And finally, another movie out now on DVD that is possibly my favorite of the year that I had a chance to see while on vacation is "The Orphanage". I have never been a fan of foreign films but lately so many good ones are coming from Spain. The trailer makes this film appear to be a lot scarier than what it really is. The movie is spooky at times but the overall story is more about a mother's love for her child than a bunch of ghosts. I highly recommend this one. The ending was absolutely stunning!