iTunes Fierceness
Every few months I like to post some of the hottest club/dance songs I am enjoying at the moment. This allows me a chance to reach out to the less fortunate individuals who otherwise would have no real exposure to such fierceness. Today though, instead of sounding pretentious and reviewing tracks that are either unavailable commercially or very hard to find, I am presenting five songs that can be downloaded right now from the US iTunes store! Some are new...some have been available for awhile, but they all are must haves for your iPod.
Rihanna - "Unfaithful (Tony Moran Club Mix)"
: Many people were quick to write off Rihanna as a one hit wonder when she debuted last year. Now 4 hit singles later and two Gold albums, the bitch can't be stopped! iTunes FINALLY got the remixes for her most recent Top 10 hit and they are fucking fierce! The
Tony Moran
club mix is THE mix to have, IMO. This long time hottie/DJ veteran turns this sappy ballad into a thumping hands in the air circuit anthem!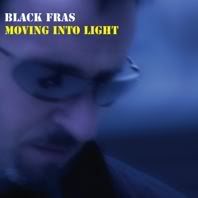 Black Fras - "Moving Into The Light (Freemasons Club Mix)"
: Who is Black Fras you ask? I don't know and it doesn't matter. All you need to know is that the Freemasons worked their magic yet again! Freemasons are quickly becoming one of the hottest remix/production teams around. Their signature hard disco sound has already given singles by Faith Evans, Heather Headley and Angie Stone much needed dancefloor facelifts. This track, featuring a male vocalist, was released overseas last year but was licensed to a US label this past spring. Unfortunately, there was no cd single released. Thank god for iTunes though, because all of the remixes are available for download. This song will give your day that extra kick!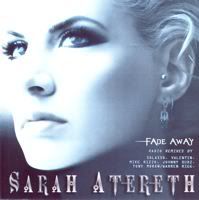 Sarah Atereth - "Fade Away (Tony Moran Club Mix)"
: Sarah is one of those moody white girl singers that thinks she has a chance in hell being signed to an independent label. Well, the only impact her music has had in this world is through dance remixes, and "Fade Away" has been a dancefloor staple all this summer, thanks to DJ Tony Moran (he's a busy guy!). Sarah's lush vocals blend melodically with the tribal synths of Tony's production. This is definitely a peak hour circuit anthem!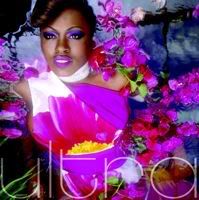 Ultra Naté - "Love's The Only Drug"
: Yes folks, the legendary soul/house diva is finally back! She's released a few random singles with various producers since her last album in 2001, but this time it is 100% Ultra as she begins promotion for her upcoming album. The original version of this song (which oddly is not on iTunes, but you can download it for free at
Beat Port
) is a mellow electro jam. The remixes on iTunes are definitely for those looking for something out of the ordinary and are sick of the screaming diva/circuit anthems. The soul house mix takes things back to the basics and reminds listeners what house music used to be all about back in the day....live instruments and whole lotta soul!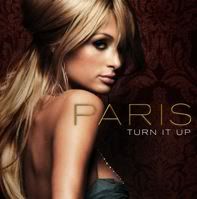 Parisite Hilton - "Turn It Up (Peter Rauhofer Club Mix)"
Am I ashamed for recommending a Parasite Hilton song? Most definitely. However, I give credit where credit is due. Parasite makes the most of her "voice" on this song by keeping the lyrics to a minimum. Vocally she sounds like Britney Spears (perhaps they both use the same voice machine?). Paris keeps the song simple and slutty, like any good whore should. She is very smart to enlist the help of the legendary Peter Rauhofer to create one of this years best dancefloor guilty pleasures. It pains me to say this, but this track is fierce.