Achoo!
Why in the world do I have a cold in the middle of May????? And to make things worse it is finals week at school. Oh well, thank god for Dayquil/Nyquil. Fortunately I don't have any plans for the weekend. I need to start saving my energy for
Memorial Day Weekend
!
You know, it seems like every year I get screwed out of enjoying this weekend because of work. Well, since I am only working part time now that didn't happen again this year. What's so special about Memorial Day Weekend that I should care so much? Well, this is the weekend that
International Mr. Leather
comes to Chicago! Thousdands of leather daddies, their fans and just plain curious folks (much like myself) take over Chicago's downtown and northside areas for four days. I remember back in 2003 when I first experienced this. I had no idea such a "pageant" existed nor that it was such a big deal. Actually, I thought the whole thing was just weird. I mean, grown men running around in leather wear...... I just didn't get it, but then I realized that there isn't anything to "get". For people like me it's an opportunity to spice things up a bit and play "dress up". i guess you could say IML is a gay Halloween in May! LOL. Well this year I have that whole weekend reserved! Saturday I am checking out the leather market place (cuz a girl can never have too many leather pants, chaps, whips, jock straps..... etc!). Saturday evening is
Circuit's
"Military Ball"......(which is actually a "Grabbys" after party but that's a whole other topic I won't go into right now)
The following night, Sunday, the IML After Party at the
House of Blues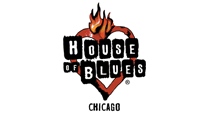 And finally on Monday at
Excalibur
is the
Black and Blue
party! Let's see if I can keep myself from getting "black and blue" after all of that excitement!