Do you got love for New York?
You know, I never did finish watching VH1's "I Love New York". Who did Shrek end up picking?
As for my trip to NYC, I confess I still have much love for the Big Apple. This was my second time visiting the city. It was nice because I had to spend less time familiarizing myself with my surroundings so I had more time to enjoy the places I remembered while venturing into new areas. I successfully avoided the tourist trap of Times Square. This was partly due to the fact I was smart enough to get a hotel away from that area in the Chelsea neighborhood. The
Chelsea Savoy Hotel
was just as nice as the Hilton I stayed at last year. Not to mention the room rates were half of what you would find in Times Square. I highly recommend it!
My trip did have a few mishaps......like when we missed our 6:30AM flight and were stuck at O' Hare for 12 hours! I will admit this is the one time my trademark of being fashionably late was not cute. Once in NYC my travel companion,
Wanda
, and I had lots of fun. I spent too much money though........and used my abused my credit cards like there was no tomorrow. I had the chance to see
Xica
both Friday and Sunday nights. Unfortunately neither night did I have my camera with me! Ooops! BUT I also met with another one of my east coast friends,
Joe
from
Togerland
! We met Saturday at the coolest diner called Vynl. The diner had a music theme going on and all over the place were display cases of barbie dolls made to look like famous musical acts. My favorite was the Destiny's Child one.....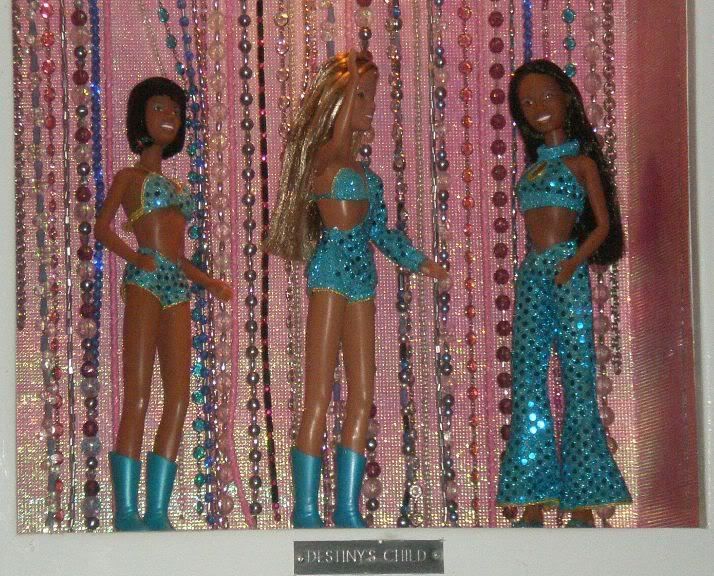 oh, and the bathrooms were super fierce. Each one had the name of a diva on the door and when you went inside one of the artist's signature songs would begin to play. I had the pleasure of listening to Cher's "Believe" while I peed.
And finally.....after some food and drinks.....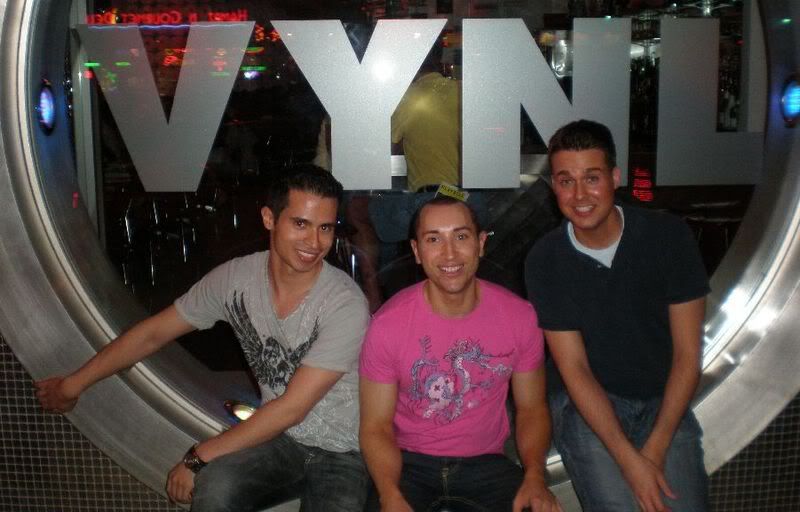 Later on that night we headed to one of the big parties super producer/DJ Peter Rauhofer does every Saturday....
Um wow, I forgot how intense Saturday night in New York is. I swear the place was littered with so many hot porn stars I almost didn't want to leave! Speaking of porn, I love how there is porn on almost every corner in New York. I saw this guy on the cover of one DVD and I just knew I HAD to buy it. I have watched the movie three times now and let me tell you it was worht every penny. My cock thanks me.
I think a trip to New York will have to be an annual event. Next time though I think a 4 day trip will suffice. That is just enough time to buy fierce clothes and visit places like this....